jrapsas
Full Member





member is offline










Joined: Jul 2003
Gender: Male


Posts: 240
Location: los angeles

Overruled! on in Canada
« Thread Started on Dec 27, 2009, 1:51pm »

---

A lot of you may already know this, but there's a show on in Canada called OVERRULED! that was put together by BHH alums Jeff Schechter, Jeff King and Jeff Biederman.

One of the stars is Sally Taylor-Isherwood, who is Emma's younger sister and also made several BHH appearances as well, although you never saw her face. Sally was Emma's double when Josie and her clone appeared on screen together, most notably in Conclusions. I always thought that scene was especially powerful because of the close bond Emma and Sally share.

I also believe that Emma and Tony Munch made an appearance on one of the episodes that was directed by Jeff King.

Maybe someone up in Canada who knows the show better than I can fill in some of the details, but here's a link to the wikipedia page for the show:

http://en.wikipedia.org/wiki/Overruled!
Menack
God







Party Champ of the New Year
member is offline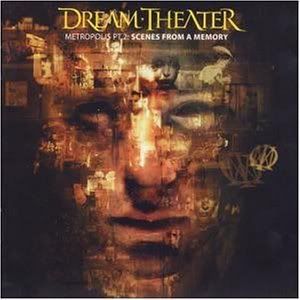 Victor watches and thoughtfully smiles





Joined: Nov 2004
Gender: Male


Posts: 2,548
Location: Chile

Re: Overruled! on in Canada
« Reply #1 on Dec 29, 2009, 8:10pm »

---

Hey Jim! Good to see you posting again. The board has been kinda dead since BHH ended, sadly... Anyway, if I get the show here I'll be sure to check it out!

---

Cogito, ergo sum; "Yeah, you bleed just to know you're alive."
"I am a warrior. Let the battle be joined"
-Dinobot, 'Code of Hero'
I hate mornings. I'd like them better if they started later.
jrapsas
Full Member





member is offline










Joined: Jul 2003
Gender: Male


Posts: 240
Location: los angeles

Re: Overruled! on in Canada
« Reply #2 on Dec 30, 2009, 1:49pm »

---

Thanks Menack! As far as I know, the show is only on in Canada at the moment, but I did read something about it coming to Disney Channel internationally in some markets. There was a rumor for a while that it was going to be on Disney Channel US, but for some reason it didn't happen.